Chilly outside = chili in the kitchen. I just love picturing supper time when the weather starts to turn…it's already dark outside, lights on in the dining room, sitting at the table talking about everything and nothing, and a delicious bowl of chili in front of each chair. Doesn't that sound just lovely?! Maybe my view is a little more picturesque than reality, but hey, a girl can daydream right?
I suppose the picture of the meal is not as important as the meal itself. So, without further rambling…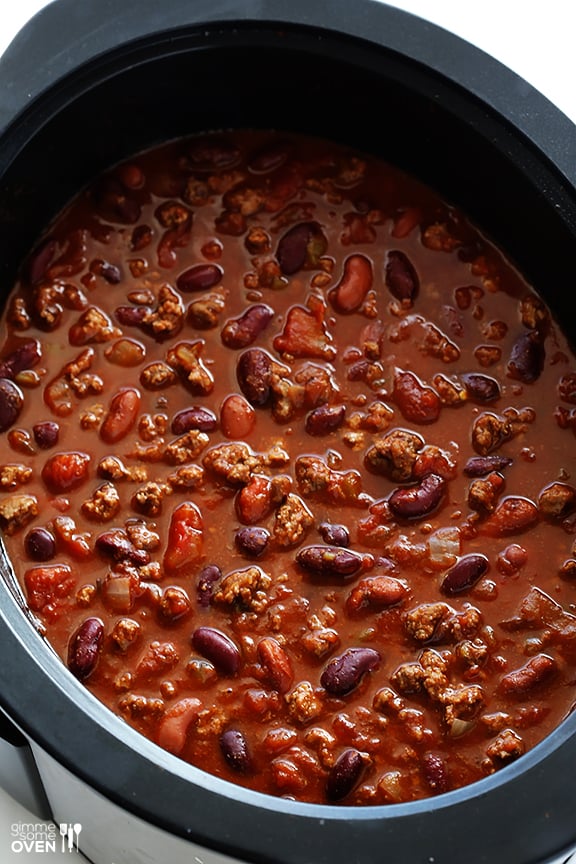 I hope you enjoy this meal and who shares it with you!
~Lauren A.
WeightWise Recipe
| | |
| --- | --- |
| | |
Start by browning the ground turkey in a skillet over medium heat.

While the meat is browning, chop the tomato, onion, and garlic. Open the can of black beans and drain the liquid.

Once the meat is browned, add all of the ingredients to a slow cooker, pour seasoning over ingredients and stir.

Cook in slow cooker for 6-7 hours on low

Chili can be great by itself, topped with some 2% cheddar cheese, or even covering a turkey brat.